December 30, 2021
TAGUIG CITY - Technical Education and Skills Development Authority (TESDA) Secretary Isidro Lapeña attributes the agency's consistent high trust and approval ratings to the uninterrupted services it has rendered throughout the year which reflected its guiding principle, "TESDA Abot Lahat" which means "TESDA reaches everyone".
He believes that this guiding principle has led the men and women of TESDA to practice a compassionate public service throughout the country that Filipinos have acknowledged in return.
It can be recalled that the 2021 PAHAYAG Fourth Quarter Survey of PUBLiCUS Asia Inc. listed TESDA as the second most trusted and approved among the government agencies in the country following the Armed Forces of the Philippines (AFP).
The agency ranked first in the most trusted and approved government agency in the first quarter survey; ranked second for the second quarter; and placed second again in the third quarter.
Lapeña noted that the "TESDA Abot Lahat" guiding principle had pushed the agency to build more training centers to make it accessible to more Filipinos especially those who are living in the far-flung areas.
This year, TESDA added two (2) more Provincial Training Centers located in Island Garden City of Samal and Kidapawan in Cotabato Province. Based on TESDA's database, the number of TVET providers in the country has reached 4,570 as of November this year which is composed of TESDA Technology Institutions (TTIs) and partner tech-voc institutions (TVIs).
As of December 22, these TVET providers have catered to a total of 1,126,915 enrollees and have recorded a total of 1,059,291 graduates in various TESDA scholarship programs. A total of 619,769 of them were assessed and 570,129 have received their National Certificates.
To encourage more learners amid the quarantine protocols imposed by the government, the TESDA Online Program (TOP) was further improved with 115 online courses. From January to December 20, a total of 1,090,530 have enrolled in these online courses. Of the said number, 72,476 are Overseas Filipino Workers (OFWs) and their dependents. Since the onset of the pandemic in March 2020, the TOP has reached a total of 2,140,105 accumulated registered users.
After President Rodrigo Duterte gave TESDA the directive to help OFWs recover from the COVID-19 pandemic, the agency was able to serve 26,989 enrollees through its "TESDA Abot Lahat ang OFWs" program. A total of 25, 579 have graduated; 10,066 were assessed; and 9,508 were certified from January to December 15 this year.
More assessment centers were also established this year for the benefit of outbound OFWs. As of November 2021, the number of Domestic Works NC II Accredited Assessment Centers in 16 regions increased to 112.
In a bid to make the training programs more relevant and attuned to the needs of the industry, TESDA also pursued partnerships with the private sector.
The TESDA and Nestle Philippines partnership gave the coffee farmers in Bukidnon and Sultan Kudarat the opportunity to improve their skills in order to produce world-class coffee yields.
Meanwhile, the TESDA-Daikin Philippines partnership which aims to upgrade the Heating, Ventilation, and Air Conditioning (HVAC) sector in the country, has initially established the TESDA-Daikin HVAC Center inside the TESDA Complex in Taguig City.
Meanwhile, as the lead-agency of the Poverty Reduction, Livelihood, and Employment Cluster (PRLEC) of the National Task Force to End Local Communist Armed Conflict (NTF-ELCAC), TESDA was able to reach 802 out of the 822 identified priority barangays in the country.
This came with consultation, profiling, trainings and livelihood programs poured by TESDA and other PRLEC member-agencies.
Lapeña cited the Alabel Food Hub which was established for the Indigenous People (IPs) of Barangay Alegria in Alabel, Sarangani Province.
"They now earn a steady income for selling their farm products. Thanks to the Project Indigenous Peoples Empowered as Agripreneurs Toward a Collective End (IPEACE) and the local government of Alabel. We did not only earn their trust, but we have also empowered them to become a productive community," he said.
Project IPEACE was spearheaded by the Joint Regional Task Force to End Local Communist Armed Conflict (JTRF-ELCAC) in SOCCSKSARGEN Region which is also being headed by Secretary Lapeña as the Cabinet Officer for Regional Development and Security (CORDS) of the said region.
Another highlight of TESDA's accomplishment for this year is the successful conduct of Philippine National Skills Competition (PNSC) 2021 last December 13 - 16.
Over 400 delegates from all 17 regions gathered to showcase their talent in 37 different skill areas and qualify for the upcoming World Skills Competition 2022 to be held in Shanghai, China. TESDA-Region III was declared the overall winner of the 2021 PNSC.
As the year ends, all TESDA Regional Offices are doing their "TESDAmayan" initiatives and relief efforts for the residents affected by Typhoon Odette.
"TESDAmayan" was created from the directive of Secretary Lapeña for TESDA to assist communities affected by natural calamities and other disasters through the provision of appropriate skills and livelihood trainings and various in-kind donations.
"We, Filipinos, are known to be resilient in whatever crisis we face. We, in TESDA, are here to add empowerment to this resilience and help bring our countrymen back on their feet again. I would like to thank the men and women of TESDA for their selfless service to our kababayans. Let us continue this compassionate service that we practice in more days, weeks, and months of the Year 2022," the TESDA Chief said. ###
PHOTOS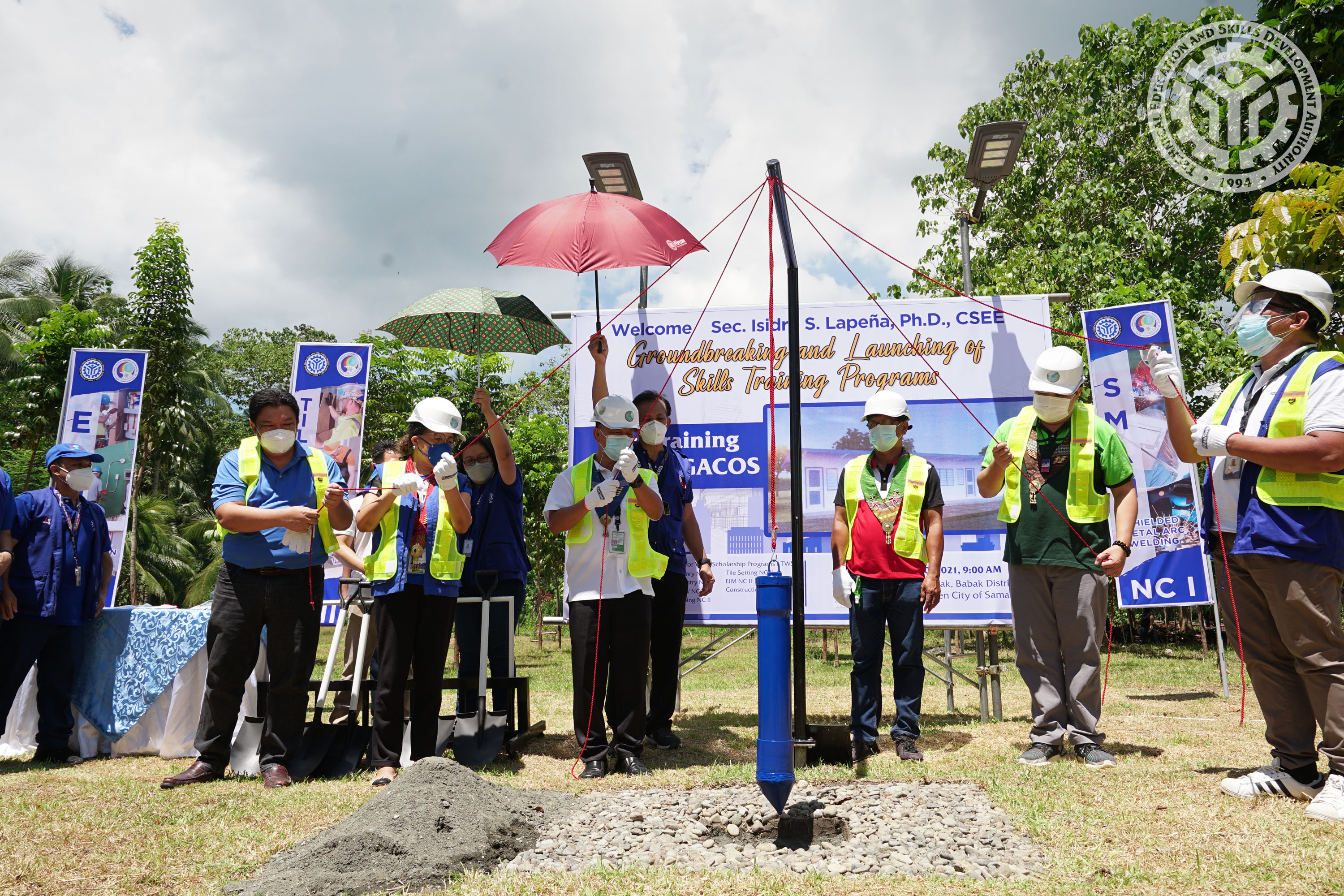 TESDA Secretary Isidro Lapeña, TESDA Deputy Director General for TESD Operations Lina Sarmiento, TESDA-XI Regional Director Lorenzo Macapili, and Island Garden City of Samal (IGACOS) Mayor Al David Uy during the groundbreaking of City Training Center - IGACOS last June 29, 2021.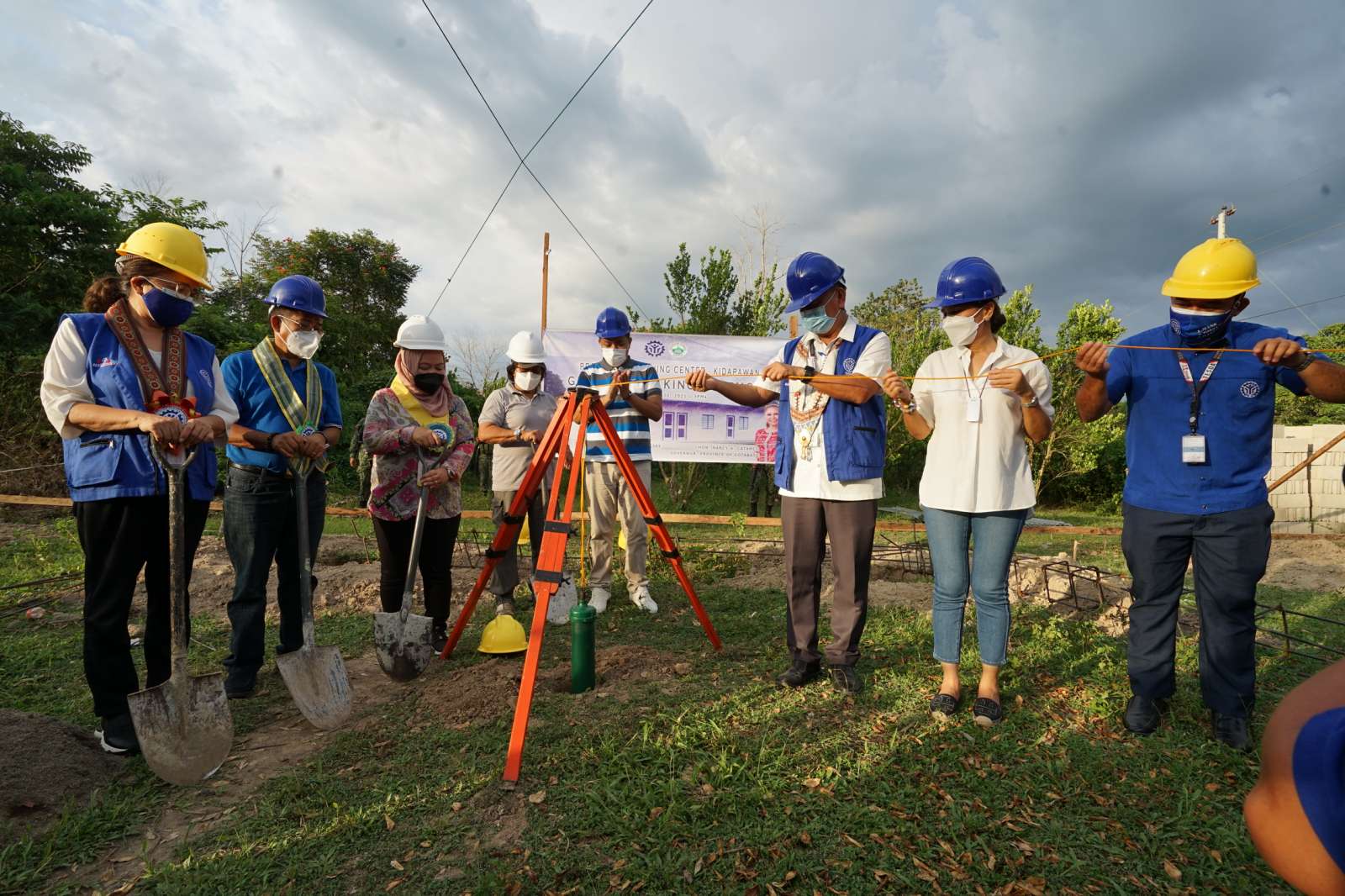 TESDA Secretary Isidro Lapeña, TESDA Deputy Director General for TESD Operations Lina Sarmiento, TESDA-XII Regional Director Rafael Abrogar II, and Cotabato Province Governor Nancy Catamco during the groundbreaking of Provincial Training Center - Kidapawan last September 30, 2021.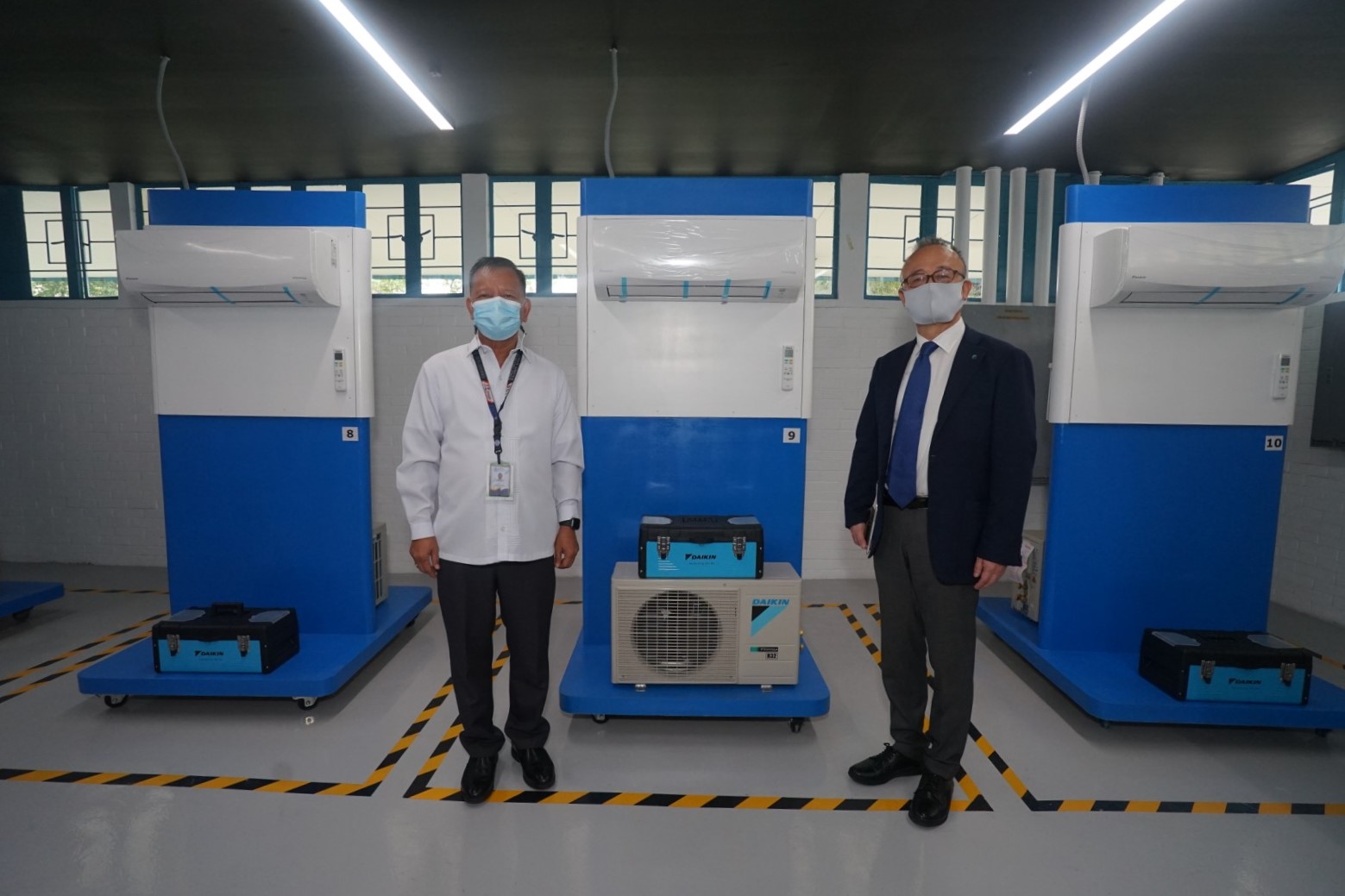 TESDA Secretary Isidro Lapeña and Daikin Philippines President Takayoshi Miki tours inside the TESDA-Daikin HVAC Center, TESDA Complex, Taguig City last December 1, 2021.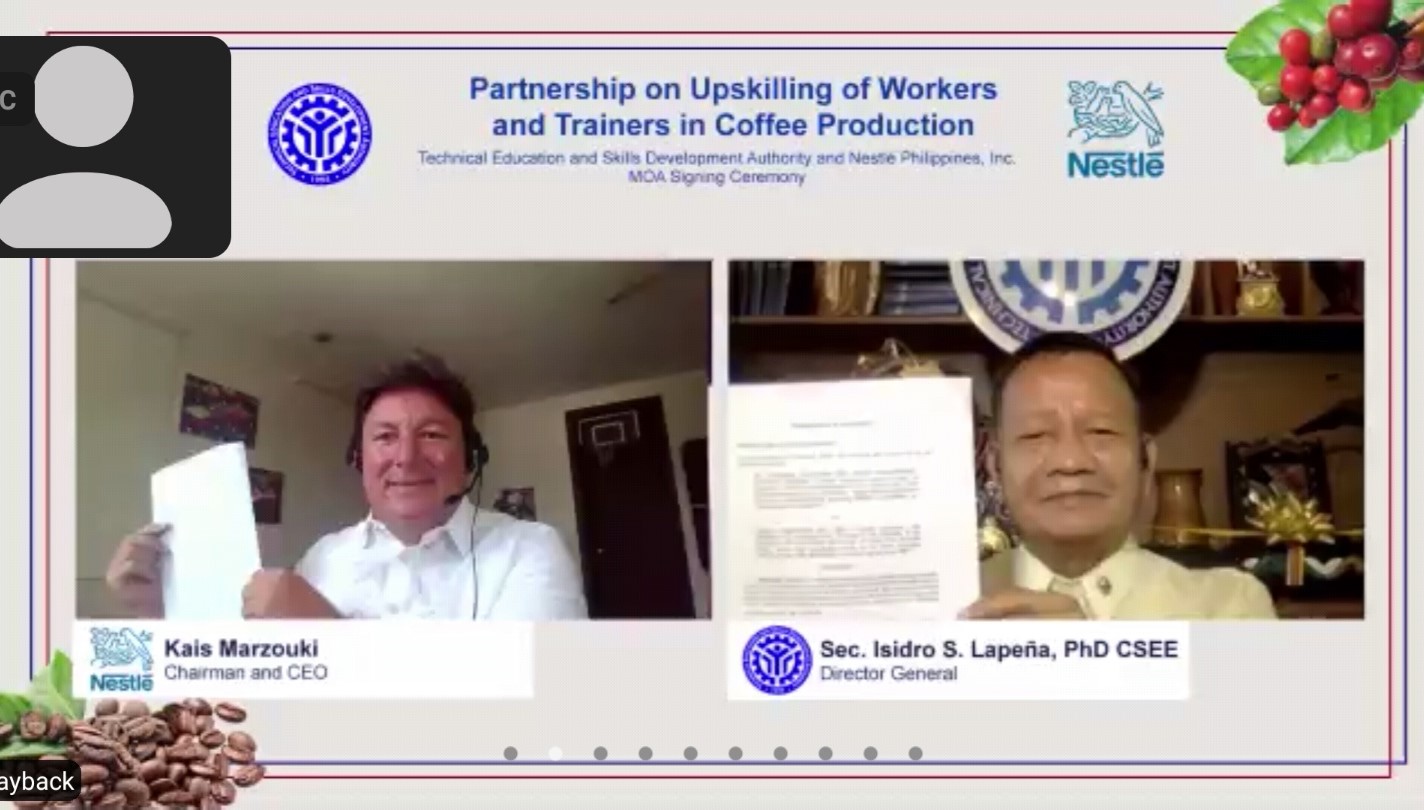 TESDA Secretary Isidro Lapeña and Nestle Philippines Chairman and CEO Kais Marzouki show their signed agreement last May 19, 2021 which aims to upskill coffee farmers in the country.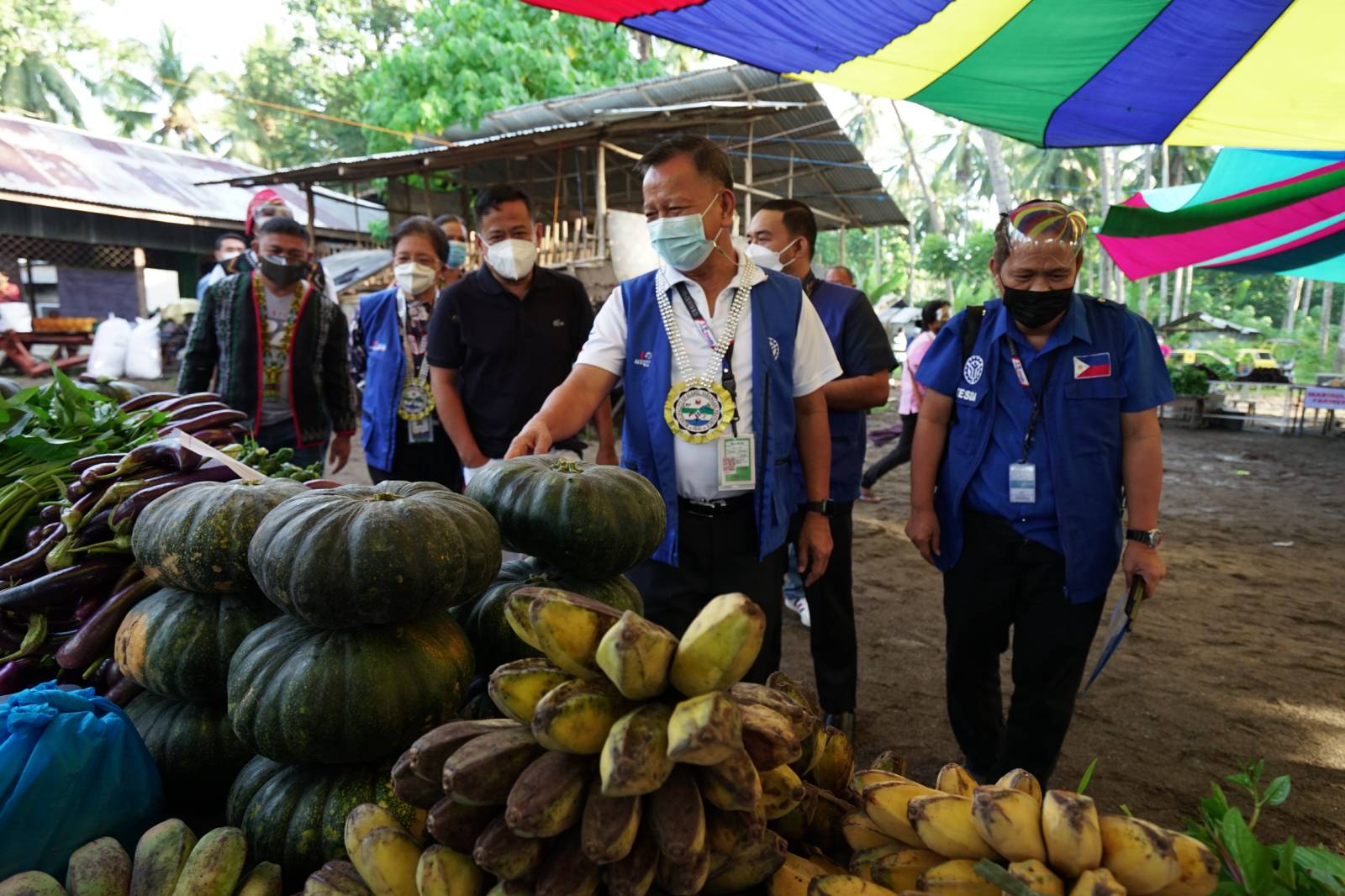 TESDA Secretary Isidro Lapeña, TESDA-XII Regional Director Rafael Abrogar II, other TESDA Officials, and JTRF-ELCAC Representatives visit the Alabel Food Hub in Alabel, Sarangani Province last July 1, 2021.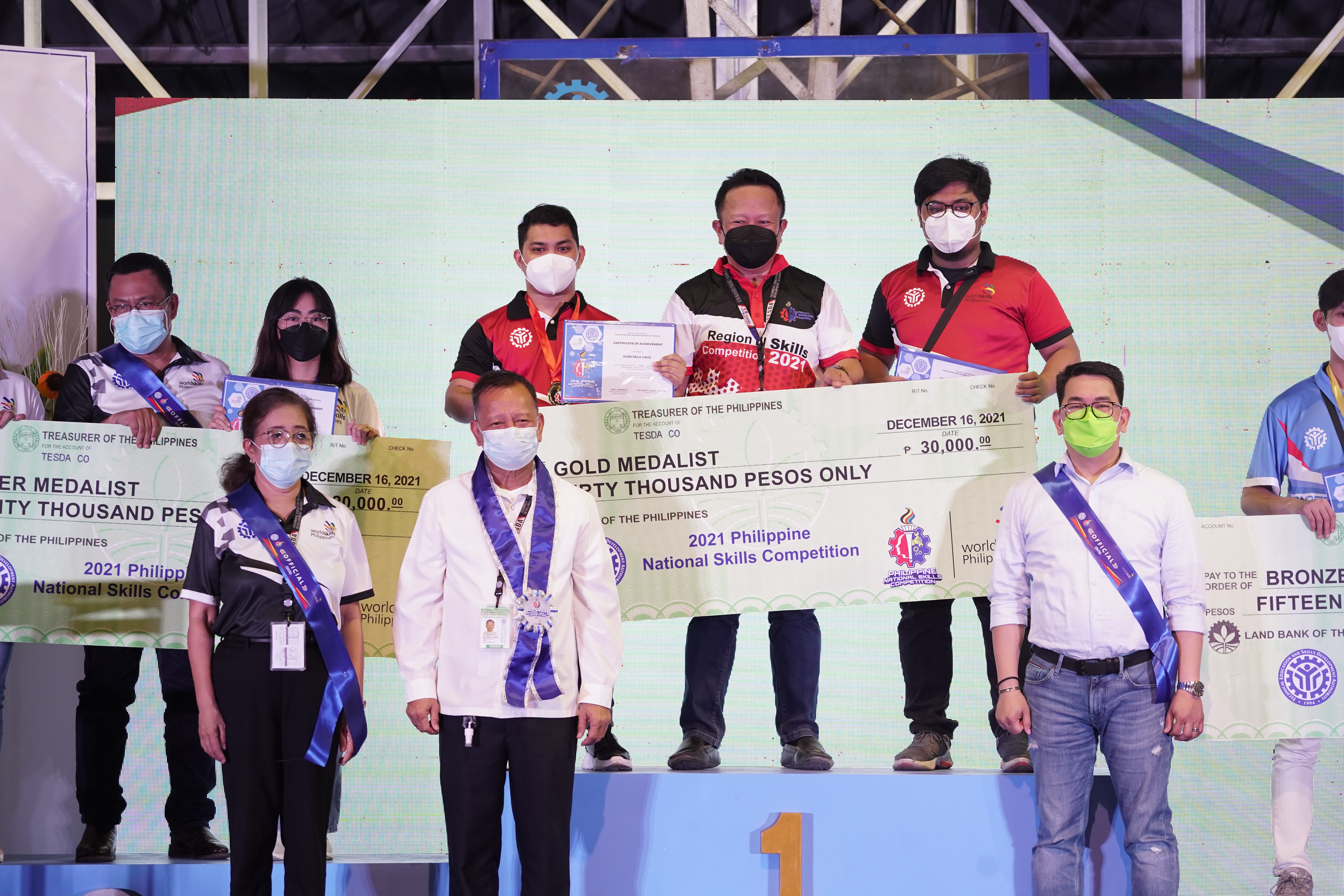 TESDA Secretary Isidro Lapeña, TESDA Deputy Director General for TESD Operations Lina Sarmiento, TESDA Deputy Director General Aniceto Bertiz III, TESDA-IV A Regional Director Toni June Tamayo award TESDA-III Regional Director Balmyrson Valdez and one of the PNSC 2021 Champions from Central Luzon during the PNSC Closing program held last December 16, 2021.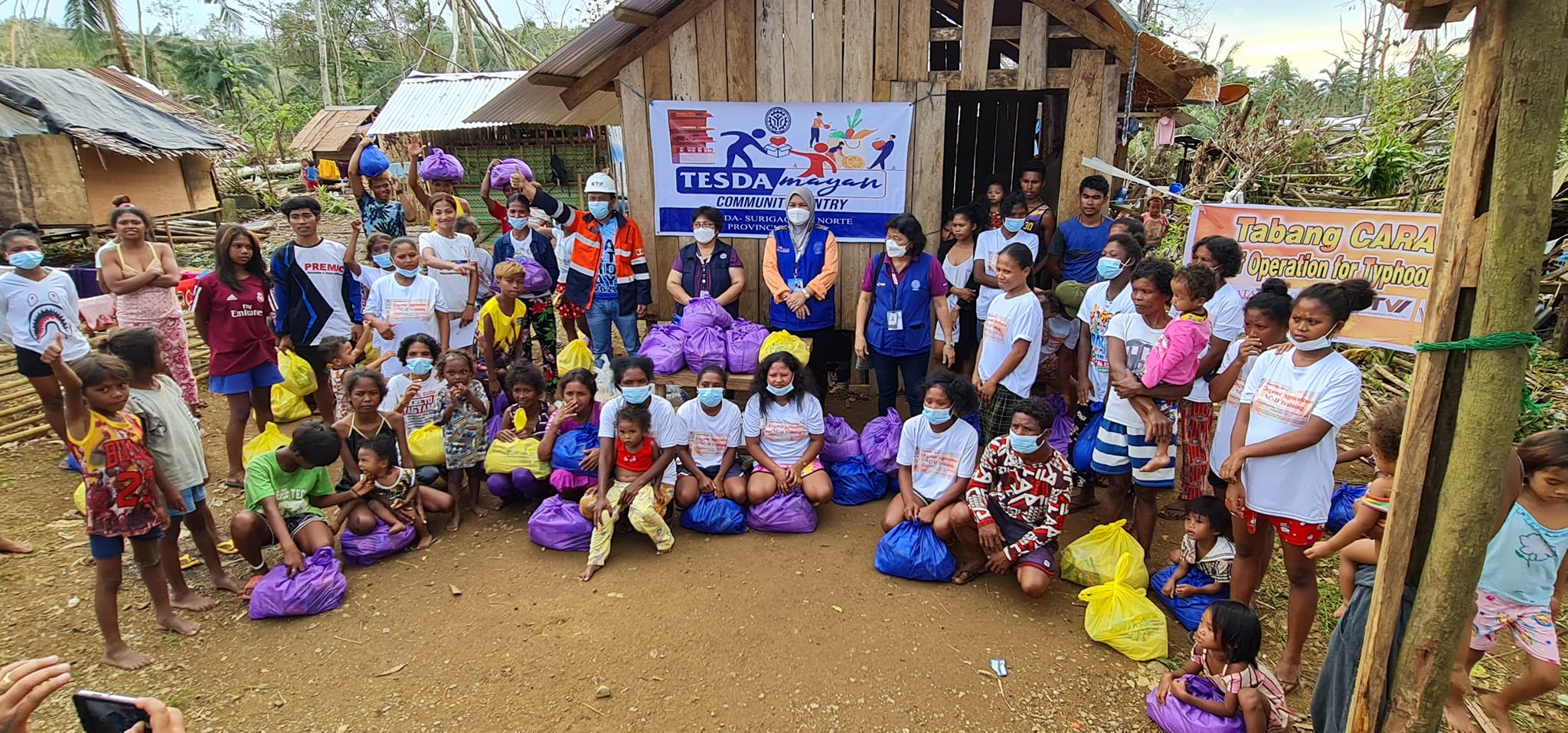 TESDA-Caraga Regional Director Tarhata Mapandi leading one of TESDAmayan initiatives in a far-flung community in Surigao del Norte affected by Typhoon Odette.